When talking about the best places to live, St. Joseph, Missouri, is easily one of the top choices for many people. The Pony Express region of the northwest offers a cool and quiet environment with a suburban feel. 
Despite that, the city still thrives on research and technology and the commercial industry that creates a whopping employment rate. There's also no shortage of excellent universities, hospitals, and businesses in the area.
Further, the city features a modern-day residential neighborhood, which you can observe from the many historic-style apartments in St. Joe, MO.
Located at the heart of downtown St. Joseph, these lofts offer various options–from the expansive studio apartment to a two-bedroom floor plan. So, whether you're a work-from-home professional or a family of four, you will fit right into the culture of the teeming city of St. Joseph, Missouri.
Here are five reasons why you will love apartment living in St. Joe!
 1. Financially Flexible
Before the stereotypical culture was broken, many Americans wanted to have their own home and raise a family in the suburbs. But not anymore. 
Today, working Millennials prefer to rent stylish apartments and condos instead of the traditional white picket fence home. In fact, the percentage of people living in apartments has increased, especially in the major metropolitan areas.
There are varying reasons for this surge in apartment renters, but most of them have one reason in common–because apartments in St. Joe, MO. are more financially flexible than homeownership.
The truth is that you cannot live the lifestyle you want if you are a minimum wage earner, much less afford the sizable down payment, property tax, insurance, and HOA fees that are included in buying a house. 
But with an apartment, all you need is a relatively small deposit fee. The rest of your hard-earned money can be spent on touring the 13 museums in St. Joe, swing by some clubs in the Cool Crest Garden Golf, and have the time of your life during the twelve annual festivals in the city.
 2. Easy Maintenance
The simple lifestyle that comes with apartment living allows you to enjoy life to the fullest. Simplicity lets you have a stress-free weekend with non-existent chores on your to-do list. Instead of working on home repairs, doing yard work, and installing light bulbs, you get to relish quality time by yourself or with your family. 
With a large home comes great responsibility. But it's okay if you enjoy some therapeutic home repair and maintenance. But remember that life is short, and you should spend every moment with the things that matter most. 
 3. Excellent Amenities
One of the reasons why Millennials love apartment living is because they offer better amenities than a single home.
For instance, the newly renovated apartments in St. Joe, MO, come with great perks for renters of all ages and status–teens, bachelors, parents, and even your four-legged furry companion! Some of the amenities include:
On-site dog salon and an enclosed dog park.

A fitness center and yoga room.

Game room and club room.

On-site spacious parking spaces.

Storage areas for residents.

In-house coffee shop

Fully-furnished lobby

Energy-efficient lighting and smart appliances

Smart apartment features

Laundry facilities
You can find all of these services and entertainment areas in a single-family home, right? Well, unless you install the features yourself, in which case you will yet again spend an enormous amount of money. Not to mention the financial obligations you need to face in the maintenance of these added areas.
Further, apartment living suits individuals who are just starting their careers and want to save as much money as they can. Besides the thriving career opportunities in St. Joe, most apartments come with appliances and facilities that can tremendously help you lessen your expenses.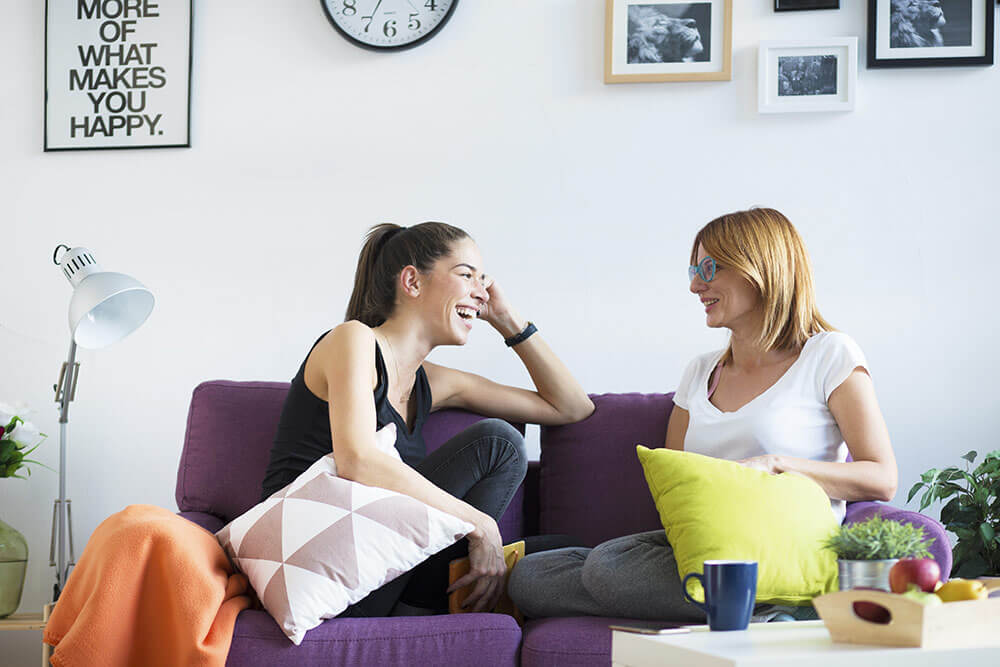 4. Social Connections
The community in St. Joe goes above and beyond to help each other. The city has no shortage of kindness and compassion for fellow residents–from the pleasant locals to the different local organizations for people in need (e.g., Second Harvest and the Noye Homes).
You can see this exemplary demonstration of goodwill more frequently in apartment complexes. The camaraderie and social connections are easy to build because of the close proximity between residents in apartments in St. Joe, MO.
Also, there's an all-inclusive, tight-knit community that allows you to interact with other people and build lasting friendships. These interactions are extra beneficial to work-at-home moms, single dads, retired seniors, and even kids. 
 5. Safety
Homeowners can invest in security systems and features to reinforce their back picket fences and an open front yard. However, this modification can take a huge chunk out of your savings, leaving you financially unstable. 
On the other hand, renting an apartment automatically ensures your and your family's safety for plenty of reasons. For starters, apartment complexes have built-in security systems that protect all residents in the building. 
Further, most apartments have controlled access of who goes in or out, a lobbyist or management employee to monitor it, and security personnel at the entrance. Others may also have fire protection and emergency maintenance in case of accidents.
Also, the close proximity of next-door neighbors offers an added protection, especially to high-risk individuals like women, children, and the elderly. Neighbors can easily reach out and help you or call the authorities for dangerous situations.
This kind of security only comes in multi-unit dwellings and not in large houses where your next-door neighbor is a few blocks away.
Conclusion
If you are one of the many individuals longing for a simple life, why not give apartment living a shot? Specifically apartments in St. Joe, MO, since it is located in the best city in northwestern Missouri. 
Along with the benefits of living in an apartment, you get to experience the enjoyment that awaits you in St. Joseph. There's the Krug Park for the nature-lover, the Missouri Theater to entertain the kids, Schweizer Orchards for the seniors, and Albrecht-Kemper Museum for the budding artist.
You can build a life for yourself in the vibrant city of St. Joe without compromising your home lifestyle, safety, and savings.