Upon finding the best loft apartments for rent, you need to figure out the right way to set up your new apartment. Thankfully, setting up a new loft apartment is not as difficult as you may think if you're appropriately organized, and you know what you're doing. Thankfully, you can use a multitude of methods when you rent a new loft apartment and want to set it up wisely. Here you have the right ideas to focus on.
Start by Setting up Your Utilities
If you're going to live alone, setting up everything is not that difficult. The first thing you can do is to focus on setting up the utilities. This is the nitty-gritty, and it will most likely take a while due to how many customers these businesses have. When you pick the internet and cable package, go for a good internet connection. You will most likely use streaming services and work from home, so having good internet will always come in handy.
You also need to find a gas and electricity provider. Additionally, in some cases, you will also need to pay for water. Utility setup appointments can take weeks, so setting things up early on can make a difference in a situation like this. That's why you need to plan these things in advance, so you won't have to wait on them.
Create a Floor Plan
A floor plan makes it easy for you to identify how much space you have to work with. This will simplify things since you can figure out what items can fit in any of the rooms. It does take a little bit of time to address this, but results can be great, and it definitely delivers a sense of quality and value. That's what makes it so interesting and impressive in the first place.
Pack Your Items Wisely
It would help if you made sure that whatever items you want to bring to your loft apartment are fully protected and there are no signs of damage. That's why you want to get packing supplies and ensure that items are not damaged during the moving process. Packing fragile items wisely and adding in many soft pads or even clothing pieces to ease any blows will be necessary. You also want to label all boxes so you know exactly what's in every box and avoid any possible issues.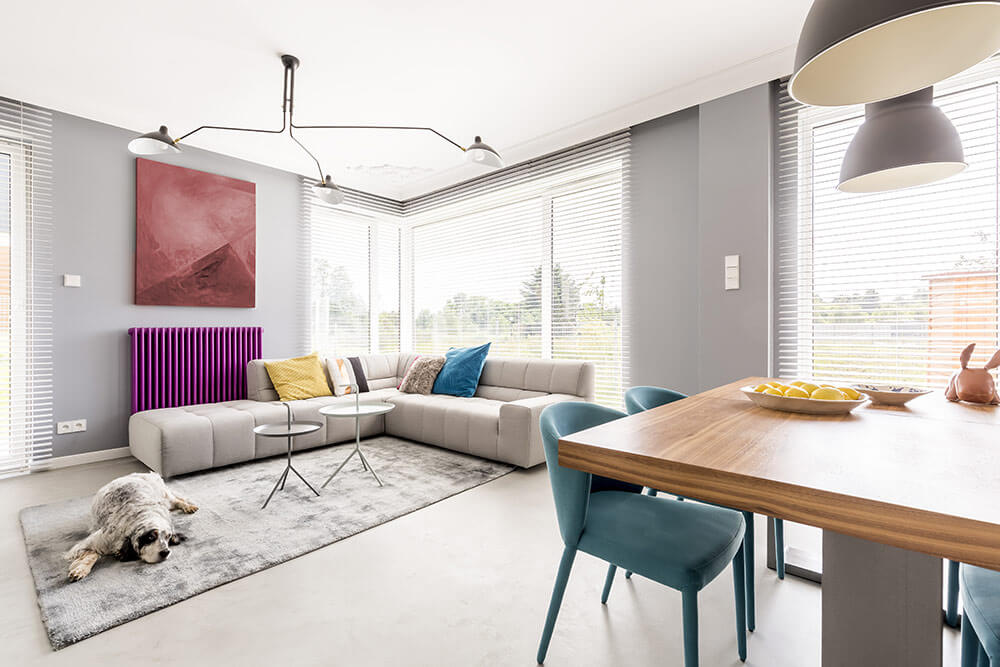 Select What Décor You Want to Go for
Once you handle the rent and utilities, then you can think about the décor. If you live alone, you can buy any furnishings and décor pieces you want. But if you found loft apartments for rent, and you live with someone, then obviously, you will need to split the costs of that piece as well. Ideally, you want to go with personal ideas and tastes if you live alone. If you live with others, you can go with something neutral, or collaborate to see what you can find that suits both of your styles.
You do need to take your time and actively study what's on the market. You will then find it easy to identify the right option for you, and the value itself can be pretty impressive in the end. Speaking of buying furniture, the assembly process can be very tricky, depending on what pieces you buy. It makes a lot of sense to hire an expert – a handyman to help tackle those things. You save time and money, not to mention the results will be a lot better. So yes, it's the best of both worlds, and everyone wins here.
Think about what furnishings you really need. If you eat on the couch most of the time, then buying an expensive table doesn't make sense. Invest in items that actively make your life better and which provide a lot of value. That's where you will be getting the best possible results.
Organize Your Items
The reason why you want to do that is that organizing your things will help you find items a lot easier. If everything is messy and you just throw things away randomly, you never really know what you can expect and where you left your items. The best approach for any loft apartments for rent is to set specific locations for item categories.
It's a great idea, it helps save time, and you always know where every item is placed in the first place. That reduces friction and problems, and it delivers a fantastic experience every time.
Prepare Moving Essentials Beforehand
Before you move to the apartment rental, you want to be sure that you already have all the items you need for the moving process. That means you should have a box with bathroom essentials, one with bedroom essentials, one with kitchen essentials, and one for household items. This way you can start living there and continuing your life. You can unpack the other items afterward, but you need to have all those essentials ready.
It's the Right Time to Get Rid of Unnecessary Items
Let's face it, we all have items we don't really need or use often, but which are stacked up and require a lot of space. While it's up to you if you want to embrace minimalism or not, the truth is that you always want to focus on donating or selling stuff that you don't really need.
As you can see, once you find the right loft apartments for rent and start moving in, it's a great idea to start with a good plan and follow it to the end. Not only will it bring you amazing value and benefits, but the experience itself can shine in the long run. 
We recommend you use these tips and tricks for setting up your new downtown loft apartment. If you live with multiple people, you want to set up some ground rules; this way, everyone will obey them and enjoy their time!