Striking out on your own for the first (or even your fifth) time is a scary and new experience that none of us ever really feel quite prepared for. It's a time where you have to learn quickly what all goes into being on your own, including the unexpected costs, the burden of bills, and more. 
Our apartments in Saint Joseph, MO are a great place to start looking if you're unsure of what exactly it is that you want. Our lofts provide a great jumping point to really figure out what's best for you. But if you're not wanting to live in a loft or are looking at another area, then don't fret! Here are a couple tips we have for everyone looking for a new apartment:
1.) Don't be afraid to go hunting for a roommate.
Living all by yourself is incredible, but it can also be extremely expensive. Paying rent solo can really drain your bank account, leaving you with little to nothing at all for your other bills or fun things that you like to do! This is where having a roommate can be such a big help. 
With a roommate, you'll be able to get a bigger apartment with more space, and be able to pay less money than if you were by yourself. Plus, with a roommate helping with utilities and furniture shopping, it gives you the opportunity to be able to do more things and have more freedom with what you get!
2.) Determine cost of living where you want to move, and adjust your location if need be.
Places like our apartments in Saint Joseph, MO aren't going to be as high priced or at such a large premium as somewhere like New York City, even though you might be getting just as much – if not more – apartment space and amenity usage. While it can be very tempting to want to move to the big city and live somewhere fast-paced and exciting, it's important to remember that those places are always going to have higher costs. 
Even things that you don't typically consider, like gas, groceries, utilities, and more have the potential for really hiking up your costs in a way that may make it impossible for you to live comfortably in a particular place with your income. Do your research before you make any kind of commitments that you might not be sure about.
That's where planning comes in. If you're able to make life in a big city work with your income, then great! If you can't, though, don't fret. Take a look at other cities around the area that you'd like to live in that might have lower living costs, or, if you're willing to move around, try checking out other states that might have better living costs. Some states even have incentives for new residents to move there!
3.) Figure out your budget and stick to it.
Moving out and having to rely on solely your own money is always the biggest pitfall that renters face. It's a big change trying to manage your money to not only pay for your current bills, but the added bill of rent on top of all of that. Not having this fully planned out is one of the main issues that people have to deal with when trying to find a new apartment.
First, map out how much money has to go to necessary bills. Things like a car payment, student loans, etc., that will consistently stay the same even after you move. These are your non-negotiable bills that must have precedence when you're looking into a budget for a new apartment. Don't forget that you'll also need money to pay for things like utilities, groceries, cell phones, and more. Make sure that you're factoring in all of these bills before figuring out your price range!
Even though it might be tempting, don't fall victim to going over your apartment price range just because of the aesthetics or location. You have to consider all of the possibilities and the consequences of choosing something that you don't feel is sustainable.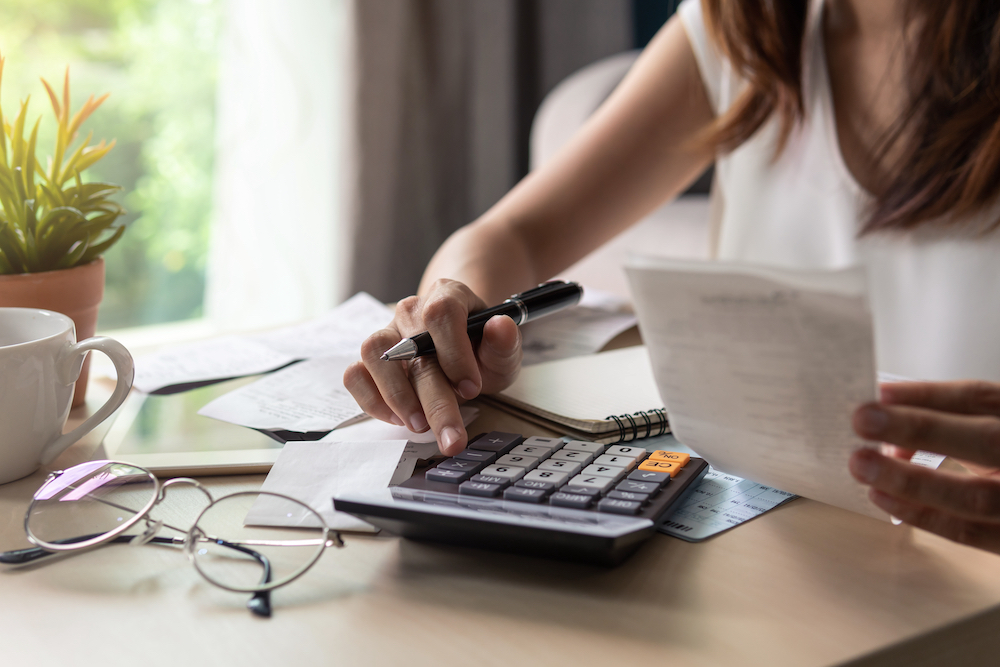 4.) Ask a lot of questions.
When you're looking for an apartment, don't be afraid to ask as many questions as you want. This is where you're going to be living; this is where you're going to make your home. No question is too invasive or too annoying. If you have any kind of question about something at all, don't hesitate to bring it up. It may be your only chance to get thorough and direct answers about your concerns before you sign your lease, and you don't want to let that opportunity pass you by! 
5.) Make the most out of your tour.
Many apartments are doing virtual tours now especially in light of the pandemic, but sometimes nothing beats being able to go and actually look around the area yourself. Don't be afraid to look at every nook and cranny of the apartment. 
Make note of everything that you like and don't like about the apartment and the common areas of the apartment. Check the trash chute and services, look at the cleanliness of the lobby, try turning the water on and off, etc. You can never be too thorough when trying to get an idea of what is right for you.
Finding Your Home at AE Lofts
Our apartments in Saint Joseph, MO are sure to be a hit in your apartment hunt. With studio, one-bedroom, and two-bedroom selections, there's something for everybody in many different price ranges. Plus, our amenities can't be beat. With a fitness center, yoga room, and game room, we save you time and money on things like a gym membership and entertainment, helping to keep your budget high and cost of living low. 
If you're looking to make AE Lofts your new home, then we'd be happy to have you here with us. Grab your list of questions, contact us, and schedule a tour today!