When you're on your couch binge-watching HGTV in your pajamas on a Sunday afternoon, anyone is an expert on finding the perfect piece of real estate. After all, it's easier to make a decision for someone else when it isn't your money, your budget, or your livelihood that's at stake.
However, when the end of your lease sneaks up on you, that's when it really starts to matter, and no amount of House Hunters binge watching will be able to save you if you aren't prepared. How do you know what the best choice for you and your needs is? Would you be better suited to a house, or a condo, or a downtown loft apartment?
When it's time to put the pedal to the metal and find yourself a new apartment, here are some tips that might be able to help:
1.) If it's an option, work with a realtor. 
Working with a realtor is going to give you the edge, especially in today's highly competitive and money-driven real estate market. People are scrambling to be the first person on the scene, with the best offer, the most concessions, and the highest down-payment. 
A real estate agent may help you get the upper hand. With inside information on the market, they'd have the jump on a lot of the competition, allowing you to see apartments when they're fresh on the market or even before they officially hit the market. 
Additionally, your local real estate office may have even more apartments to look through that haven't been listed on a website like Zillow. Houses and downtown loft apartments for sale or rent need to be advertised, but they might not always go through the main websites to do so. If you're not finding a good selection while looking on your own, a realtor may be able to help. 
2.) Trust your instincts. 
If you've got a good "gut feeling" about an apartment, then it very well may be the right one for you. Even if it may need some updating, or a fresh coat of paint, or some updated appliances, sometimes spaces just feel "right."
This right feeling may come from the first apartment you walk into, or a couple down the line, but don't discount the good feeling you get in your space. After all, if it's going to be your home – especially if you're working remotely – you want to make sure that you enjoy where you're at and that it just feels good to be there.
3.) Create a list of non-negotiables.
While you should absolutely trust your just feeling, you need to make sure that your apartment has all of the amenities and features that are a "must-have" for you in the apartment. Some downtown loft apartments may not allow you to have pets, but you've got a four-legged fur baby that you need to provide for, so a beautiful apartment that has a strict no-pet rule might not be the right fit for you.
Maybe you're not satisfied unless each room in the house has a window that provides great natural light. Your breaking point might be if there's no walk-in closet. Maybe you prefer a gas stove over an electric one. Whatever the reason, make sure that your apartment ticks all of the boxes for what you want in a home. If you're missing one of these things, you might regret it later, and that's never a nice feeling to have when you're in a new place.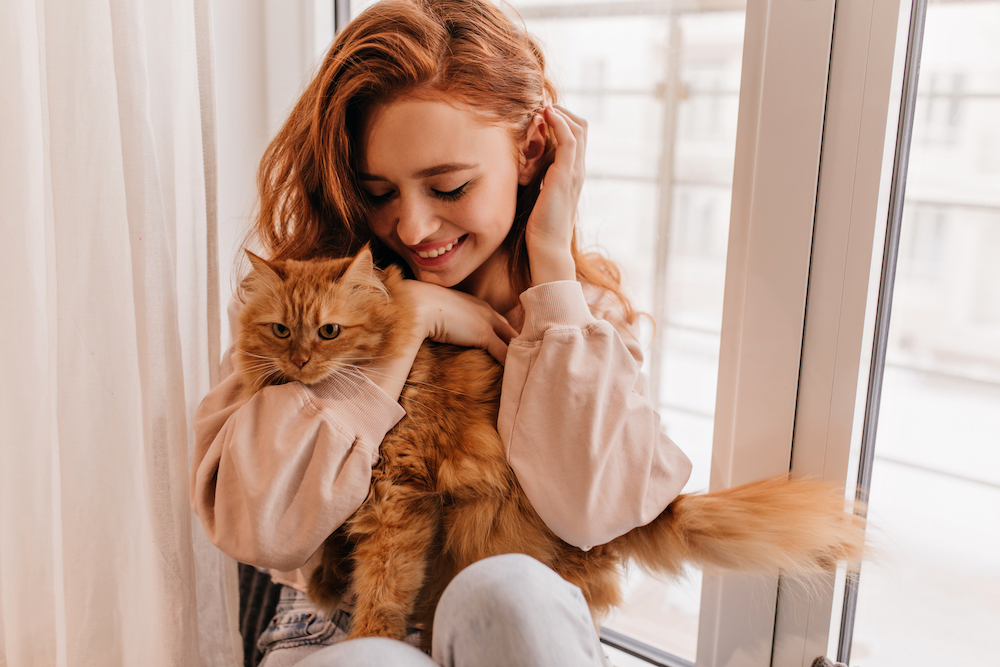 4.) Make sure the common areas are in good shape.
A good indicator of how well the apartment building is maintained is how the common areas look. Are they spotlessly clean, or are they covered in dust? Is the furniture straight and tidy with no errant throw pillows? Is their reception desk tidy, with good service? Make sure that these common spaces are well-cared for, so that you know if the rest of the building is, too.
5.) Make safety a priority.
If you're planning to live by yourself, safety in your building is a huge priority. Make sure you find out the basics: how easy is it to gain access to your building and, consequently, your apartment? Are the fire exits and escapes clean and open? Is there a security guard on site? Are there cameras in the building? 
If there aren't any cameras in the building or are no cameras near your apartment, you might want to install a security camera of your own. See if your apartment would allow you to install something like a doorbell camera or cameras in your apartment, out of an abundance of caution. No one should have to feel unsafe in their own home.
6.) Keep your eyes peeled for "red flags."
When people go house hunting, they look out for structural damage like cracks in the walls, visible water stains, lifting baseboards, etc. So, when you go apartment hunting, why wouldn't you do the same? You need to make sure that your living space is functional without the worry of having to deal with major – and expensive – repairs that could come from structural damage.
That water stain on the ceiling could indicate a leaky pipe or, in a worse case, a negligent landlord. A drafty window may seem fine outright, but you may reconsider that opinion when your utility bills skyrocket with your heating and air costs. That consistently dripping faucet in the bathroom may seem like a minor inconvenience, but that first water bill that you get might change your mind.
7.) Remember: no apartment is perfect.
No apartment you find is going to be able to check off every single thing on your list. One may have all of the amenities you're looking for, but it's outside of your target neighborhood. Another may be in your preferred neighborhood and price range, but be smaller than you wanted. However, the important thing to remember is that you need to find somewhere that you will be the most happy. If you can find somewhere that you enjoy, then the rest will surely fall into place.