It's something to be celebrated when you move into a new home, whether that's a house or an apartment. After all, it doesn't matter where you decide to live, as long as you know you'll be happy, healthy, and safe doing so!
That's why having housewarming – or apartment warming – parties are so exciting, especially if this is the first time that you'll be living on your own. It's a great way to introduce your friends and family to your new space and allow them to see how you've decorated, what your building is like, and the essence of where you'll be living for the next however long a period of time. 
But if you've never thrown an apartment warming party before, the idea of it may seem a little intimidating. You may not know where to start in your planning, decorations, or even your invites. If you're throwing your party in one of our Saint Joe apartments, though, then we can help. Here are some ideas to have a great apartment warming party:
1. Don't throw one right away
Don't think that you need to throw a party immediately after you move into your new place. If you've just moved in, you aren't going to be moving out of your apartment for quite a while, so give yourself some time to get settled in before you have any kind of parties. 
Take your time to unpack your things, rearrange your apartment, and get accustomed to the new area. If you have pets, this will also give them adequate time to get adjusted to their new living space before you have a bunch of new sights, smells, and sounds in places that they're already a bit confused by. This will lower your stress, give you time to feel comfortable, and help it so that you can actually enjoy your own party in your new home in our Saint Joe apartments!
2. Consider the size of your apartment
Depending on your apartment's floor plan, then a massive get-together of all of your friends that you've known since high school likely isn't going to be the best idea considering the space. WHen you start planning your party, be sure to take into account the size of your apartment. A party isn't fun if there's nowhere to sit and chat or if you feel like you're being crammed into a tiny space like sardines. 
Instead of inviting everyone you can think of, invite only a few close friends and family who can truly celebrate this exciting time with you. Invite those who you think are going to be the right fit for the occasion and space. You'll be able to party with a much bigger group later on!
3. Curate the right menu for the vibe you want
Housewarming – or apartment warming – parties come in all shapes and sizes, and there is no one right way to throw your housewarming party. One of the biggest draws about one of these parties, though, is the food that you're going to serve. 
If you're planning on having a larger party, opt for finger foods. Don't make your finger foods only things like cheese and crackers, though. Consider serving mini subs, tiny charcuterie cups, or even wings. It doesn't have to be something extravagant, but it should be something that is going to fill up your guests and make it so that they don't leave your home hungry.
On the other hand, if you're having a much smaller, more intimate gathering, you might consider having a full sit-down dinner. Of course, you shouldn't feel like this is a requirement. If you enjoy cooking and want to do something more extravagant, then this may be the option for you!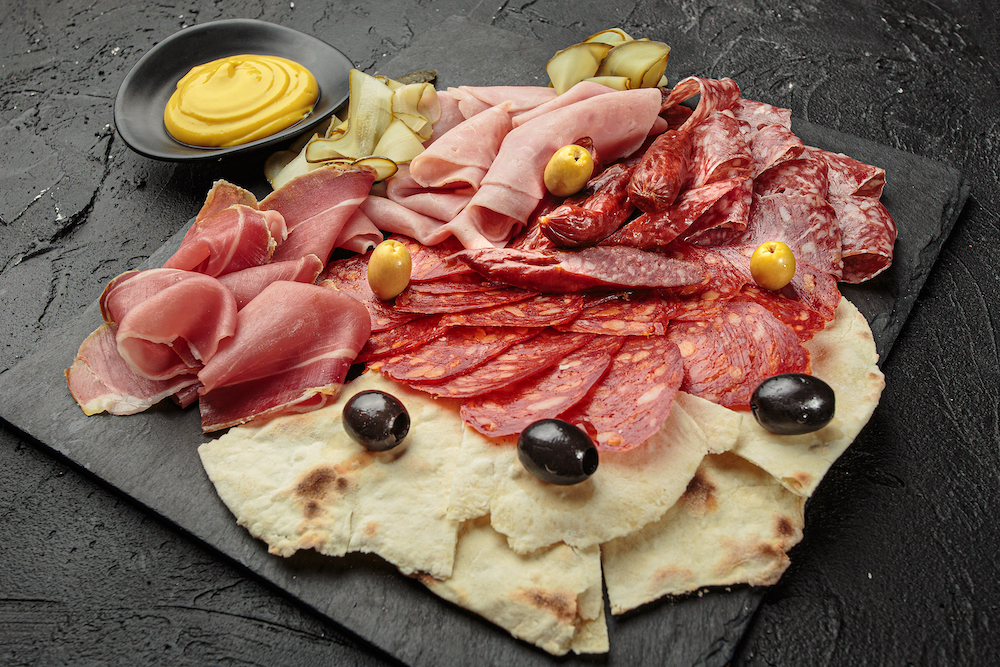 4. Send out an e-vite and don't use a formal card
In today's technology-focused world, you shouldn't feel like you need to send out paper invitations for things (though you always can if you want to!) Instead, consider creating a group on Facebook or sending out an e-vite to your party. That way, you're not wasting time and money to send everyone a card, and you'll have an avenue to easily update everyone should anything about the party change. It's a win-win!
5. Choose a signature drink
Alcohol is expensive, and when you're hosting a party, alcohol can be one of the most expensive aspects of inviting a bunch of people over. Instead of trying to cater to everyone's individual tastes, consider creating a signature drink for the evening and sharing that with your guests. Of course, some people don't enjoy drinking liquor, so it's always wise to have a beer or wine option as well. Having a signature drink, however, is going to help you cut the alcohol costs way down because you won't be worrying about getting individual bottles of alcohol to suit everyone's tastes. 
6. Enforce a closing time
At the end of the party, you're sure to be exhausted. You're going to have to clean the house, get the food put away, and a slew of other tasks before you're allowed to go to bed after your guests leave. This is why it's important to set a strict end time for the party. Allow people to spend the night if they need to so they don't drink and drive, but try to see everyone on their way before a certain time of night. You'll thank yourself for it in the morning!
Welcome Home to Your Saint Joe Apartments
Here at our Saint Joe apartments, we want you to feel like you've finally found your home away from home. With our cozy vibes and unique historical setting, AE Lofts brings something special to your new home – and your housewarming party. When your friends and family come to see your apartment for the first time, they're sure to be amazed at what you've been able to find here at AE Lofts. 
If you're interested in making our Saint Joe apartments your new home, then contact us and schedule a tour today!