Deciding to get a new family pet – especially a puppy – is an exciting time in everyone's lives. Pets so quickly and easily worm their way into our hearts and become another member of the family with their sweet dispositions and hearts full of love. Training a puppy, though, especially when you live in an apartment building, can be a bit difficult. 
This shouldn't deter you from adding a new furry member of the family to your home, though. Adding a family pet to your home can be so rewarding and the right pick-me-up on days where it feels like everything is falling apart. They're a warm face to come home to and someone who will love you no matter what happened at work that day. Our loft apartments for rent are a great place to have a furry friend! You just need to realize that when you bring a new puppy home, it's going to take a bit of work and training to get things ready to go. 
If you're considering bringing home a new puppy to your apartment, here are some things you need to do on that first day:
1. Stay calm
As exciting as it is for you to bring your new puppy home, you need to realize that your puppy isn't necessarily going to feel the same way – at first. Depending on where you're adopting or purchasing your puppy from, you may be taking it away from its family, its mother, and the only home it's ever known. This can be extremely overwhelming for your pup. 
Resisting the temptation to squeal and scoop up your puppy in excitement is going to be difficult, but staying calm in this situation is the best thing you can possibly do for the both of you. Accept the affection that your new puppy is giving you, but don't reach out yourself first. Let the puppy get used to you before making any sudden movements, and stay completely calm. 
The most important part of this step is to stay calm throughout the entire new puppy process. Yelling, a lot of transfer of hands, constant movement, and more, even though it is well-intentioned and done from love, is going to overwhelm your new little guy. Stay calm, and you'll be rewarded for it. 
2. When you get home, go on a long walk
When you live in loft apartments for rent, your dog is going to have to get used to much more new smells, sights, and sounds than they would if they were in a single family home. Every single door is going to smell different, the hallways are going to smell like neighbors and other pets, and the outside of the building is going to have an absolutely mind-boggling amount of new scents for your puppy. 
Before introducing your new best friend to your home, take them on a long walk through the building. Let them start getting used to all of the new sights, smells, and sounds that they're going to be hearing when they begin their new life with you. Additionally, going on a long walk is going to help tire your new puppy out and help them to release some of that excess nervous energy they have in a way that's safe, healthy, and not destructive to your home.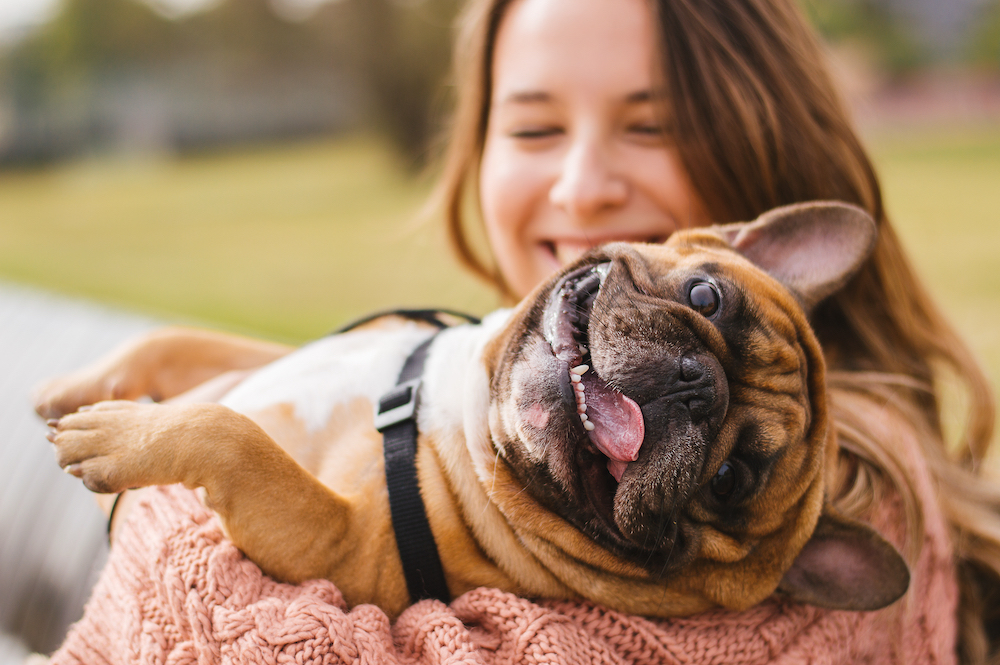 3. Introduce the new puppy to your home
Once you've completed your walk, it's finally time to introduce your puppy to their new home: your apartment. With them still on their leash, take them on a walk around the entirety of your apartment, allowing them to sniff and smell whatever they need to. By now, they've likely started to recognize your scent, and so having your scent entirely around them may be calming and soothing. You should still remember, though, that this is all new to them and they're still likely to be overwhelmed. 
Conclude your tour with two of the most important places in your apartment: where your puppy is going to get their food and where they're going to sleep. Before showing them to their dog bed, give them a treat and some water at the food station you have set up. It may take a little getting used to, but this allows your puppy to see where they'll be going to get their food and water. 
Finally, end your tour at their "room." Show them their bed and any toys you may have set up for them. If you're planning for your puppy to sleep in a crate, the crate is where you should end the tour and finally allow your dog to come off the leash. This is your way of saying to your puppy: this is your spot. This is your area. 
Your puppy may curl up immediately in their spot and take a breather. Don't be upset; the day has been long and they're feeling the effects of that. Plus, they're feeling comfortable enough in your space to relax. Feel proud!
Loft Apartments for Rent at AE Lofts
AE Lofts prides itself on making our loft apartments for rent a family-friendly place for families of all types: including those with furry best friends. Here at AE Lofts, we're proud to offer an on-site fenced in dog park to help your four-legged family member get the exercise they need and give them a spot to do their business all in one convenient location that's safe and easily accessible to you. We also offer an on-site Paw Spa, which is perfect for quick clean ups or baths in between groomer visits. 
We realize that people love their pets as much as they love any other member of their family, and we want to give them every resource we can to make pet ownership as easy as possible here at our loft apartments for rent. 
If you're interested in making your new home here with us at AE Lofts, contact us and schedule a tour today!