If you're brand new to the apartment hunting game or just don't have a lot of experience in general, trying to find the perfect apartment is an almost impossible task. You'll see apartment advertisements everywhere, preaching about low budget apartments with zero credit checks. 
While this might be the ideal situation on the surface, things that look too good to be true often are. You need to know what red flags to look for when you're starting to hunt for an apartment, because ignoring those red flags could come back to haunt you later on! 
1. Your property manager is difficult to contact. 
Imagine: it's been three days since you reached out to the property manager of the apartment you want to tour. For three days, you've heard nothing – not a call, email, text, or fax. It isn't until day five that the property manager finally messages you back in order to schedule a walkthrough, and while you still want to look at the apartment, you're left feeling a bit disenchanted.
Having issues contacting the landlord right out of the gate spells bad news for any kind of future issues you may have with the apartment. If it's that difficult to get a hold of them in order to even show you the apartment, think about how hard it would be to contact them for any important questions or to have maintenance done!
2. They don't do any kind of screening or credit check. 
While people don't enjoy getting screenings and credit checks done to rent an apartment, knowing that your landlord takes the time to screen the people who are renting from them is a good thing. Having credit checks and screening processes, while inconvenient and time consuming when you're trying to find a new place, proves that your property manager cares about the condition of their properties. They want to ensure that the people they select to take care of their properties will actually do so. 
3. The apartment is generally unclean. 
When you're walking through an apartment building for a showing, take an extra close look at the condition of the building around you. A little dust is normal, but if you're seeing quite a bit more damage than normal wear and tear or a reasonable amount of dust from a recent cleaning, then it might be a good idea to reconsider the building. 
Take a look around while you're going around on your showing. Is the carpet stained? Are there broken windows? Is the lawn overgrown or just generally unkempt? If the property manager hasn't made an effort to make a good impression with a possible tenant, then it's highly unlikely that they'll be willing to assist you should a problem arise. Consider a dirty apartment a major red flag. 
Here at AE Lofts' apartments for rent in St. Joseph, MO, we keep all of our communal areas as spotlessly clean as possible, because we understand the importance of first impressions and continued impressions. Whether you're just seeing us for the first time or have lived in our apartments for rent in St. Joseph, MO for years, we never want you to feel like we don't care about the state of our building.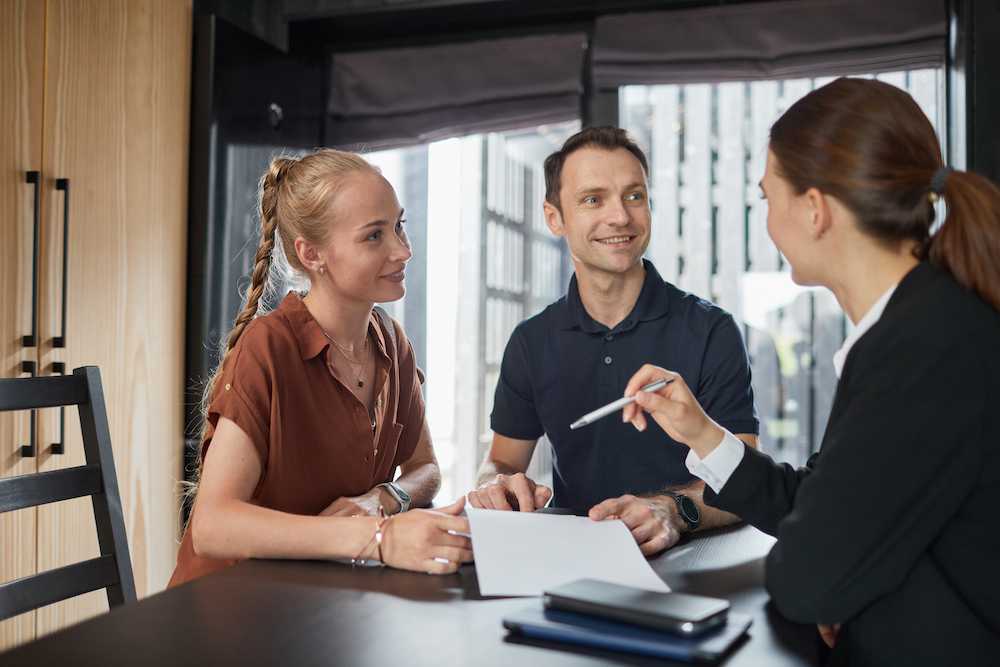 4. You see a lot of "out of order" signs. 
Every apartment building at some point is going to have something that goes out of order. Like the iconic elevator in The Big Bang Theory or just a normal sink issue in the lobby restrooms, no apartment is perfect and something is bound to break at some point. It's what the apartment does to remedy the situation that's the issue. 
If you see a lot of out of order signs while you're doing your apartment showing, ask the property manager about maintenance policies. Ask what the timelines for repairs are, how long these issues have been there, what maintenance policies are for tenants, etc. If they can't give you good answers or try to avoid the question all together, that's a major red flag. It proves that the property manager doesn't care about the state of their property, and should there be a major issue, they aren't likely to fix it. 
5. The rent is so low that it's too good to be true. 
If something seems too good to be true, it normally is. If you're on a budget, finding an apartment in your city with significantly lower rent than the areas around may seem like a godsend. What it also screams, though, is a red flag. Why is the rent so low for this apartment when comparable apartments in your area are hundreds of dollars more? 
This isn't to say that the apartment is an absolute no-go. It might truly be a hidden gem. However, it's also wise to keep in the back of your mind that this might be an illegal apartment, a scam, or poorly maintained. Do your research thoroughly before committing to anything, and keep your eyes peeled for anything that seems off during the showing. If your gut is telling you that it's a bad idea, then it's probably right. 
Choosing the Right Apartments for Rent in St. Joseph, MO
In the realm of apartment hunting, things can go great for you right out of the gate, or you could spend months wading through offers that seemed great at the outset but not in reality. Here at AE Lofts, our apartments for rent in St. Joseph, MO are free from any big red flags. 
Our grounds and communal spaces are well-maintained, and we're proud to show off our amazing facilities the minute you walk through the door. We offer 24/7 emergency on-site maintenance for issues that may crop up in your apartment, and our management team is on-site so that they're easy to reach if you have an issue. 
Do away with sketchy apartment listings and check out what we have to offer here at AE Lofts. Contact us today for a tour!