Loft-style apartments are known for their unique charm, open layouts, and industrial aesthetics. They have gained immense popularity in recent years, attracting renters who are seeking a blend of modern living and character-filled spaces. However, renting a loft-style apartment can be different from renting a traditional apartment. There are quite a few major differences between a loft-style apartment and what you'd expect in a traditional apartment complex. 
Modern loft apartments do tend to have a lot of the same features that a traditional apartment does, like modern appliances, central air and heating, and modern, impressive amenities. However, there are a few features that make loft apartments entirely unique, like their specific design features, lofted ceilings, and unique history. 
If you've been considering moving from a traditional apartment to a historic loft-style apartment, here are five tips that you simply can't ignore when considering a loft-style apartment rental:
1. Understand the Loft Lifestyle
Before diving into your search for the perfect loft, it's essential to understand the loft lifestyle. Lofts are typically converted industrial or commercial spaces, which means they come with some distinct characteristics like:
Open Floor Plans:

Lofts are known for

their open layouts

, often lacking traditional walls to separate rooms. This open space can be both a pro and a con, depending on your preferences.

High Ceilings:

Lofts typically feature high ceilings, which contribute to the spacious and airy feel of the space.

Industrial Features:

Many loft-style apartments retain industrial elements like exposed brick, ductwork, and large windows. These features add to the unique charm of the space but may also require some adjustment in terms of decor and furnishings.

Limited Privacy:

Due to the open layout, privacy can be a challenge in loft-style apartments. Be prepared to get creative with room dividers and furniture arrangements.
These different styles don't mean that loft-style apartments aren't an exciting and enjoyable living experience. However, it does mean that living in these spaces may need a little getting used to. Once you've settled into your loft-style apartment, however, you're sure to find it just as homey and comforting as a traditional apartment. 
2. Determine Your Space Needs
Consider how much space you truly need. Loft-style apartments come in various sizes and configurations, so assess your requirements carefully. If you need a separate bedroom, make sure the loft you're considering has one or a suitable space for it. Similarly, think about storage space, as lofts may have limited built-in storage compared to traditional apartments. 
Additionally, many lofts come in a studio style instead of a traditional one bedroom, one bathroom configuration. Know that this is something that will work for you and your needs before taking the plunge!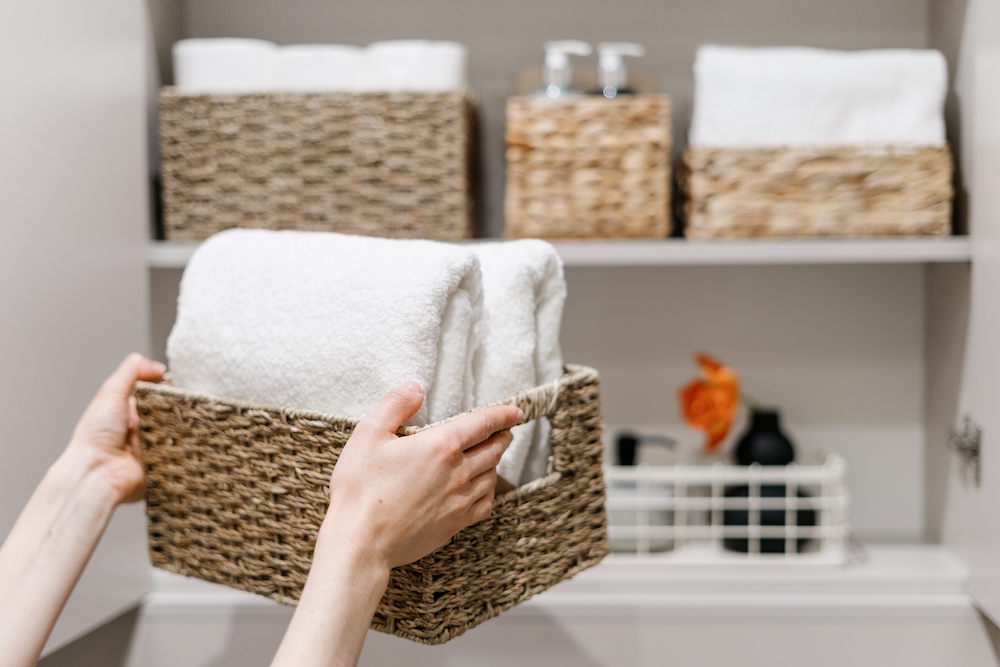 3. Location Matters
The location of your loft-style apartment can significantly impact your lifestyle. Do some research on the neighborhood, amenities, and accessibility to public transportation, as these factors can make a substantial difference in your daily routine. For example, AE Lofts' loft-style apartments are located in St. Joseph, MO, right next to the Kansas State Line and close to the iconic Kansas City. Because of this, AE Lofts has easy access to a wide variety of amazing amenities, restaurants, gyms, medical centers, and more. These places are readily accessible without going out of your way!
4. Check Maintenance and Safety
Inspect the loft for any maintenance or safety issues. Since many loft-style apartments are located in older buildings, they may have unique maintenance needs. Look for signs of wear and tear and ask the landlord or property manager about the upkeep of the building and any planned renovations.
Additionally, ensure that the loft complies with safety regulations. Check that smoke detectors, fire alarms, and sprinkler systems are in working order. Make note of the nearest exits and familiarize yourself with the building's emergency procedures. 
Here at AE Lofts, we take pride in the fact that our loft-style apartments are well-built and well-maintained. While the base of our apartments comes from an 1800s-style warehouse, we've taken huge leaps into making the space into a modern living paradise. Complete with all of the modern amenities that you'd expect, AE Lofts is happy to present a loft living experience that you won't soon forget. 
5. Negotiate Your Lease Terms
When renting a loft-style apartment, it's essential to understand and negotiate lease terms that align with your needs and preferences, just as with any other apartment hunting venture. When you're hunting for a new apartment, here are some key points to consider:
Rent:

Clarify the rent amount, payment schedule, and

any additional costs

, such as utilities, maintenance fees, or parking. Loft-style apartments may have a lower rent option, but you should also be prepared to potentially have less storage or a studio style apartment. Know what your budget is and what you want out of an apartment. 

Lease Duration:

Determine the length of the lease and whether there are any renewal options. Consider your long-term plans when deciding on the lease duration. If you're interested in living there long term, you should make sure that the complex allows for long-term leasing options. 

Maintenance and Repairs:

Discuss maintenance responsibilities with the landlord. Understand who is responsible for repairs and what the procedure is for reporting issues.

Security Deposit:

Know the amount of the security deposit required and the conditions for its return at the end of the lease. Moving into an apartment is expensive, and you don't want to be caught unaware by unexpected fees!
AE Lofts' Loft-Style Apartments May Be Exactly What You've Been Looking For
Renting a loft-style apartment can be an exciting and fulfilling experience if you approach it with careful consideration and preparation. Understanding the loft lifestyle, assessing your space needs, choosing the right location, checking maintenance and safety, and negotiating lease terms are key steps to ensure a successful transition into your brand new loft apartment. 
Here at AE Lofts, we know how important it is to make your apartment really feel like home. With a bit of creativity and personalization, you can transform your loft into a unique and comfortable living space that reflects your style and personality.
If you're interested in seeing what AE Lofts can do for you, contact us and schedule a tour today!